Wacky Wednesday at More Than Favors
Hello Friends,
It's been a while since I designed for my Bloggy BFF Paula over at More Than Favors, so when she asked me if I wanted to join in this week and help, I jumped on the opportunity! Last year I had 9 whole posts on my blog, FOR THE ENTIRE YEAR! That was an eye opener for me that I need to get back into the hobbies that I love. 2012 was a whirlwind of a year, I went back to work full time, was diagnosed with Kidney Cancer, had surgery, Cancer Free :), became a stay at home mom again, and well now, I'm Pregnant. I just couldn't seem to find balance with life, my family, and my hobbies. But I am feeling my mojo come back and I'm ready to craft again full speed! So hopefully 2013 I will have more than 9 posts. Thank you to Sarah ( Pink Cricut ) and Paula ( More than Favors ) for being so understanding on my design team commitments. They have been part of my support system and I love them so much!
So I will be posting for Paula more often, and you will see more designs for Pink By Design. Not to mention I'm going to go overboard on entering challenges. And who knows, maybe we will start up Cricut Cartridge Chaos again or something with our Cameos. We shall see, but I am excited!
So without further ado, here is my project for Wacky Wednesday at More Than Favors!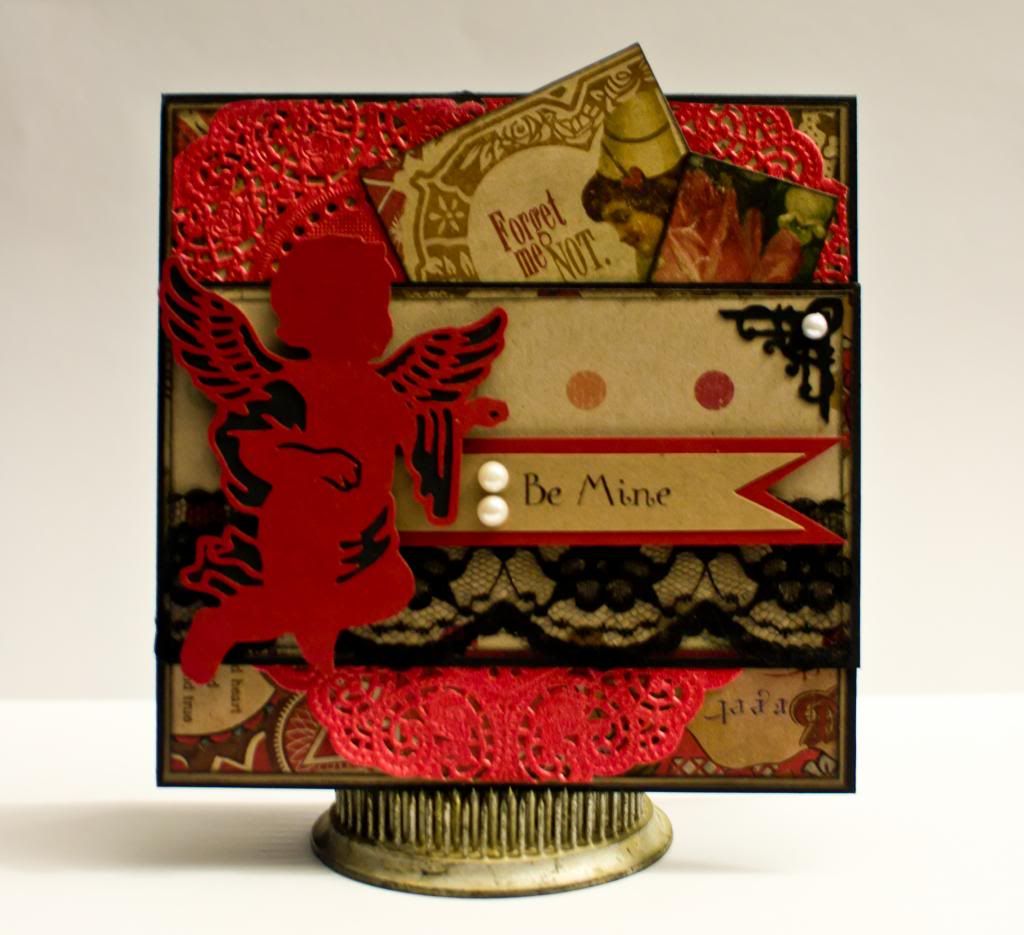 For this project I used Pink By Design Love Always stamp set, Cricut Cartridge Victorian Romance, Fancy Pants Valentines paper, and a heart doily I picked up on clearance at Wal-mart last year. Other products are stuff from my stash. Card is a 5.5x5.5.
So this week the challenge is anything Valentines Day! And I sure would love it if you came on over and joined the challenge! Just follow the link below, Ill see ya there :)